Archives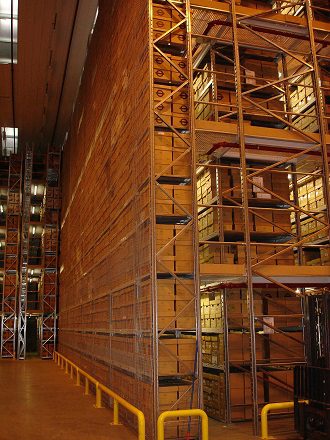 Invicta Mezzanine Floors is a leading designer and installer of cost-effective, highly practical mezzanine floors, and have been delivering the best quality results and state-of-the-art solutions to our valued customers for over 25 years.
We have worked across complexities ranging from simple storage platforms to multi-level rack supported fireproof mezzanines. Our experience in strategies and logistics has also enabled us to work to critical deadlines, even with the most complex and demanding of applications.
Many facilities and business hold excessive, unused headroom space which is unproductive and expensive to heat or cool. Invicta Mezzanine Floors can transform this vacant headspace into a productive records management area or a valuable office space with minimal disruption, allowing your business to expand considerably within the existing premises.
With over 25 years' experience designing and installing mezzanine floors across the UK and Europe, Invicta Mezzanine Floors have helped businesses expand from within, improve their workflow and effectiveness, and become adaptable to increasing space and storage demands.
We ensure compliance with all building, safety, and fire regulations as part of our mezzanine design and installation process and we deliver a completely integrated mezzanine floor solution, well-suited to your precise specification, budget, and workspace. Contact us today for more information, we're here to help.