Manufacturing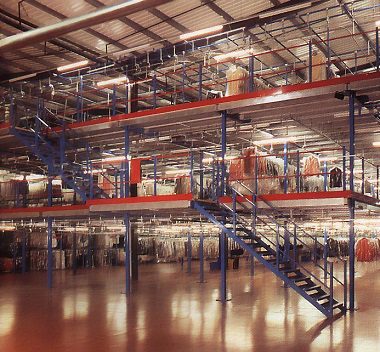 A mezzanine floor or freestanding mezzanine are frequently installed in manufacturing facilities as the most cost-effective solution for creating additional floor space within the dimensions of your existing building.
By installing a manufacturing mezzanine floor over one or more tiers, you can immediately and easily achieve significantly more floor space to accommodate all kinds of manufacturing equipment and production lines.
From single to multi-tier systems, Invicta Mezzanine Floors exclusively designs and installs manufacturing mezzanine floors for businesses throughout the UK which can seamlessly integrate with your existing logistics and storage systems. Contact us today for more information.