Storage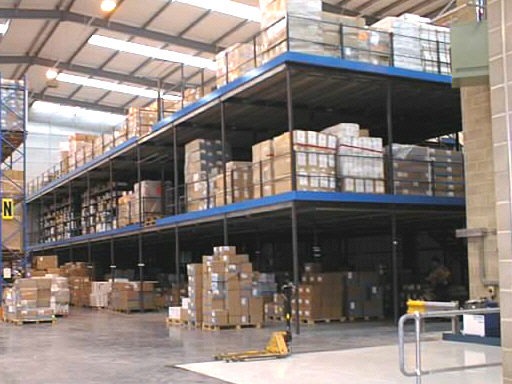 Whether your organisation requires an additional floor-level to make the most of its unused overhead space, or a more complex multi-tiered mezzanine construct to support multiple onsite functions such as production, storage, sorting and handling, without interrupting any other activity, Invicta Mezzanine Floors can deliver a complete mezzanine floor solution to suit your company's precise function, specification, budget, and workspace.
We custom-design and install storage mezzanine floors that meet our clients' exact business requirements. Our storage mezzanine floors are built to withstand substantial loads and are capable of supporting racking and shelving layouts, bulk storage of palletised goods, heavy plant and machinery. We also supply and install integrated mezzanine solutions with partitioning, to create separate storage or work areas.
With over 25 years' experience designing and installing mezzanine floors across the UK and Europe, Invicta Mezzanine Floors have helped businesses expand from within, improve workflow efficiencies and become adaptable to the ever increasing demand for work and storage space.
We ensure compliance with all building, safety, and fire regulations as part of our mezzanine design and installation process and we deliver a completely integrated mezzanine floor solution. As one of the UK's leading designers and installers of robust storage mezzanine floors, we pursue nothing short of complete client satisfaction. Call us today to discuss your mezzanine floor project, we're here to help.