For your information
You are being redirected to one of our divisional subsites which contains more detailed information on the required division. To navigate back to the main Invicta Group site, please click the link found in the footer at the bottom of the page.
A to Z of Terms Mezzanine Floor Terminology
Quick Quote
Contact Mick Coyne
To get a quotation or arrange a free site survey - Call Mick Coyne on
Current location:

UK
Or
Send us a message
Quick Quote
Contact Mick Coyne
Current location:

UK
Send us a message
B
Bracing
Most mezzanine floors will need bracing to reduce any lateral movement. This is generally a cross brace bolted between selected columns and where possible, located on the outside of the mezzanine floor, close to a wall so that access under the mezzanine floor is not restricted. Our mezzanine production system will determine the optimum position of these braces.
Building Regulations
Building Regulations are an important part of the early planning stages for any mezzanine floor construct. We take responsibility to ensure that the mezzanine floor project is designed to current Mezzanine Floor Building Regulations, including British Standards and best practice guidance. All our mezzanine floors are compliant and conform to the latest Building Regulations.
C
Column Grid
By reducing the number of columns, you also reduce the number of obstructions under the mezzanine floor. A typical economical column grid is around 4 to 5 metres in each direction. The mezzanine floor column grid can be increased in size and hence the number of columns reduced to suit the operation under the mezzanine floor. Increasing the grid size will increase the cost of the mezzanine floor and will also increase the thickness of the floor as thicker beams are used.
Columns
Columns and Base Plates support the loads from a mezzanine floor and profile of the column, such as the thickness of steel, which is designed to cost effectively meet the load required by the mezzanine floor. Mezzanine Floor Columns are also known as box section steel columns.
Covering
An office, a production area or a common work space may require a more suitable mezzanine floor covering. This is part of the Invicta Mezzanine Floors product range.
D
Decking
This is generally dictated by the use of the mezzanine floor, however, the most common decking is 38mm P6 C grade tongue and groove chipboard which offers a combination of strength and economy.
E
Edge Protection
Invicta mezzanine floors feature a unique edge protection system, which provides a professional looking solution to any exposed perimeter edges of your mezzanine floor. It also integrates both handrails and toe plates into the handrail post.
F
Fire Protection
A larger-sized mezzanine floor or mezzanine floors in frequent use will need fire protection. Visible steelwork is cased in by fire retardant materials – column casings, fascia, and suspended ceiling tiles. Invicta Mezzanine Floors will advise you on when and where this protection is required.
Footplate
A footplate is welded to the base of the column to spread the load exerted onto your mezzanine floor. This footplate is commonly 300mm x 300mm x 12mm thick, however, it can be adapted to further spread the load on the existing floor.
H
Handrails
A basic hand and knee rail is a minimum obligation and mezzanine floors used by members of the public require a "filled in" rail of simple mesh, or a more attractive glazed infill. The exposed edges of the mezzanine floor are enclosed by a handrail. This is often just a tubular hand and knee rail but can be enhanced to suit the application of the mezzanine floor.
K
Kick plate
Kick plates are used with mezzanine floor installations to prevent such things as tools or equipment falling from height when a barrier is installed along a raised edge.
Kickboard
To get around the possibility of objects being accidentally kicked off the mezzanine floor, a kickboard (or small up-stand 100mm high) can be added to exposed edges of the mezzanine floor.
L
Lifts
Our mezzanine floor lifts offer a simple, safe and efficient way to handle loads between two or three floors, in stores, factories, warehouses, and workshops. It can be installed in virtually any location, indoors or out, where there is access to a standard 240V 20A power supply.
Lighting
A mezzanine floor will more often than not require lighting underneath. Invicta Mezzanine Floors can arrange this for you if required.
M
Main Beams
These are steel beams that are I-shaped and are bolted to plates welded on the top of the columns. The thickness of these main beams is determined by a combination of the mezzanine floor loading required and the span between the columns.
Mezzanine Floors
Mezzanine Floors are raised stand-alone structural steel platforms, independent of the main building structure and reinforced by steel columns. Mezzanine platforms produce a very useful additional floor area out of what was simply wasted air space above existing work and storage areas. Mezzanine floors are a cost-effective way of expanding the amount of space available to you and can often eliminate the downtime and expense of rebuilding or relocating your premises.
P
Pallet Gate
Pallet gates allow heavy and bulky items to be lifted onto the mezzanine floor by Fork Lift Truck. A popular method of getting heavy and large items onto the floor, a break in the handrail is substituted by a gate that can be opened and closed. A sliding gate is the easiest method, though an "up and over" gate is becoming more accepted for safety as the open edge of the mezzanine floor is never exposed.
Partitioning
Partitioning is a cost-effective method of dividing up an area to provide secure areas and offices. A simple partitioning system can add security where required. This is all part of the Invicta Mezzanine Floors service.
Purlins
Bolted to the main beams are galvanised secondary beams. The centres between these secondary beams will vary with the mezzanine floor loading required and the choice of decking chosen. Rather than run on top of the main beams, the Secondary beams run between the main beams to minimise the thickness of the floor.
S
Shelving
Our Invicta Mobile Shelving division will be happy to assist you with any shelving or mobile storage equipment required on or under your mezzanine floor.
Staircase
A staircase allows upper-level access to and from your mezzanine floor. The category, size, and design of your staircase will be controlled by Building Regulations and the "appearance" that you desire.The position and type of staircase will also be determined by the purpose and function of your mezzanine floor.
T
Two-tier Mezzanine Floors
Where the headroom allows, mezzanine flooring does not have to be restricted to one tier. You can add two or even five tiers of raised flooring to utilise unused vertical headspace and increase the operational floor space available to your business.
Accreditations & Affiliations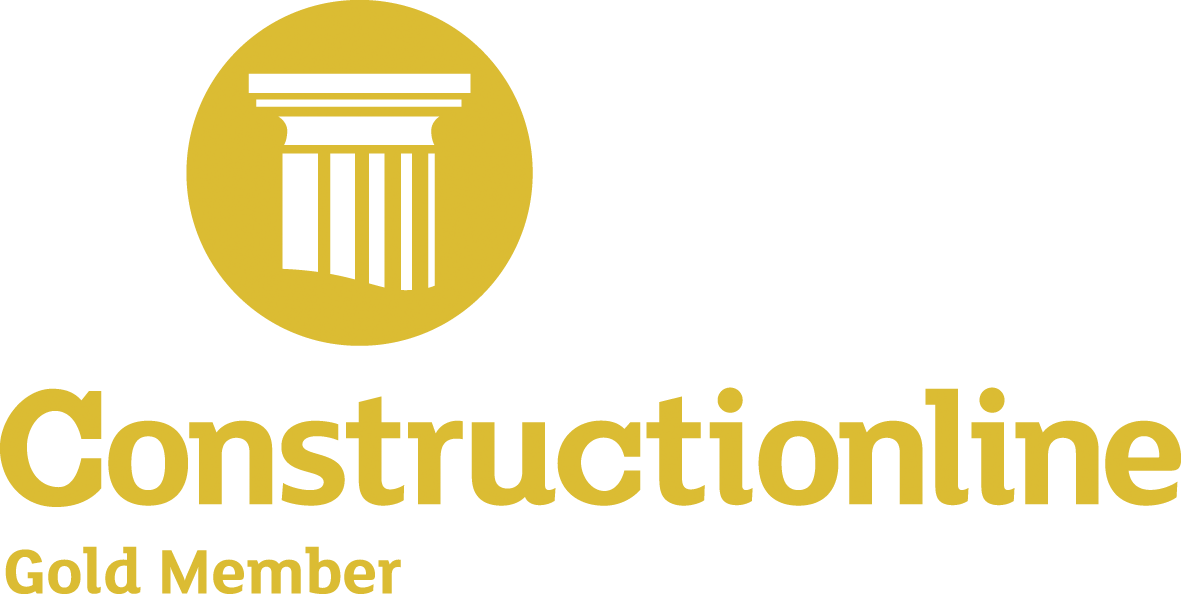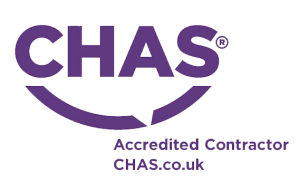 Start your project
Tell us about your project. Please complete this form. One of our sales team will come back to you with more details. If you prefer, you can drop us an email.