For your information
You are being redirected to one of our divisional subsites which contains more detailed information on the required division. To navigate back to the main Invicta Group site, please click the link found in the footer at the bottom of the page.
5 Things To Consider Before Starting Your Mezzanine Project
22nd January 2020
Living the high life
Quick Quote
Contact Mick Coyne
To get a quotation or arrange a free site survey - Call Mick Coyne on
Current location:

UK
Or
Send us a message
Quick Quote
Contact Mick Coyne
Current location:

UK
Send us a message
So you've settled on a mezzanine to expand your storage or work area. You've made a great choice, if we do say so ourselves! Mezzanines are often the most economical and sensible way to increase the useable space within your premises, allowing you to grow and expand without having to relocate, or construct additional building space on your property.
While our complementary site visit will help to establish the nature of your project, and our engineers will take care of the finer details, it always helps to have an idea of what you need and what your space can accommodate. Here are just a few things you should consider before starting your next mezzanine project.
Access
Access is a key consideration when planning any kind of structure, and a mezzanine floor is no exception. You'll not only have to think about how people with different access requirements can make it up and down safely, but also the items you'll be storing on the mezzanine. All of this has to be factored into your workflows, ensuring that travel is efficient and doesn't create a break in your usual process.
Lifts may be required for goods and personnel, with light and heavy-duty variants, as well as lifts for multi-tier mezzanines. Stairs will be a minimum requirement for employees, while you may also require walkways to link mezzanines together, join them to multi-tier racking systems, or even link your mezzanine to other parts of your facility.
Once you've decided what you need, you'll have to plan out where it's need and how it will be used. Lifts and stairs will need to be positioned to work most effectively within your operation, reducing the distance people and goods need to travel. You'll also need to think about how individuals will escape in the event of a fire, particularly if you're planning to host personnel on your mezzanine on a permanent basis.
Expansion and relocation
It might be difficult to imagine, when you're planning on expanding once, whether you might like to expand again. Yet it pays to be prepared. The principle of lean thinking means many businesses are thinking harder about what their new builds are set to accomplish, what they will accommodate, and what they might be used for in future.
For instance, it might not take that much more work to configure your mezzanine in such a way that a new tier or extension could be added. But if you don't factor this in at all, it could prove more difficult and disruptive to make this change in the future. Lean thinking means not over-designing your mezzanine to greater specifications than are necessary; but it also means planning its life cycle as best as possible, and catering to the best and worst-case scenarios.
The same goes for relocating your mezzanine. We always try to design with flexibility in mind, and our mezzanines can generally be moved or built upon with minimal fuss. But planning for the future could help you reduce costs in your initial build, as well as future ones. The extra legwork now can mean less disruption, fewer hours and a better bridge between the mezzanine and your existing workflows.
Products and personnel
If you're planning to expand your product lines or change how the mezzanine will be used, you should consider how this might affect the load requirements of the platform. It's possible that these items might be adapted to better work with the mezzanine; for example, using skid frames on heavy objects could help to spread the load, changing the level of support and location of columns.
This may also affect any sorting or transport mechanisms that need to access the mezzanine, including forklift trucks, conveyor belts, chutes, goods lifts and sorting machines. These may in turn require additional stability and deflection criteria, such as supports running through the platform for particularly heavy static objects.
The weight restrictions and nature of your facility may also affect the construction and layout of the mezzanine, and the space that will be available underneath it. Mezzanines can be supported in a number of ways, with everything from free-standing mezzanines to roof-mounted supports. Our engineers have tackled all sorts of projects, and are capable of working with a building's architects to devise unusual solutions, providing you with the maximum possible space – all while properly supporting your envisioned usage scenarios.
The law
If you're in the UK, mezzanine floors and other 'raised storage areas' are governed by the Building Regulations 2010, which superseded previous laws. Depending on what you will be using the mezzanine for and the nature of the space, you may have to gain permission from your local authority before undertaking a mezzanine project. Factors include whether:
The mezzanine increases the size of an already-restricted site
The facade of the building is affected
The mezzanine will house more than 200m² of retail space
The mezzanine will be used as office space or another work area
As well as planning permission, you will have to think about fire protection and management, and how the use of the mezzanine may affect this. A mezzanine must be fire-rated if it fits any of the following criteria:
Used as a work area or frequently populated
Extends more than 20m in length or width
Larger than 400m² in total
Occupies 50% or more of the total floorspace
Essentially, this means that single-tier mezzanine floors used only for storage purposes and which are not frequently occupied by more than one person do not need to be fire rated. However, mezzanines of all types must still consider the role of the mezzanine in a fire-related emergency, particularly how it may impact on escape routes.
The mezzanine must have the means for an occupant to quickly get back to ground level in the event of a fire. It will also need to be determined how smoke could impede escape at this higher level, as well as how the mezzanine might prevent people from escaping. This is particularly relevant in the case of 'dead end' escape routes, where personnel can only escape in one direction. In this case, there needs to be an absolute guarantee that fire cannot impede this escape path, either from the mezzanine platform or travelling past it.
Automation
More and more facilities are being purpose-built for eCommerce, and with this comes a growing trend for integrating automation with mezzanines. With many businesses deploying robotic pickers and other AS/RS' to fetch goods, there is a growing preference for housing them on a mezzanine, and conducting the packing and distribution process on the ground floor.
While all of our mezzanines are built to withstand significant loads, these autonomous vehicles can be particularly heavy, and distribute their weight differently to static objects. They can also create vibrations which need to be dampened, both for the structural integrity of the mezzanine and to protect any sensitive goods in storage.
Static machinery driving an AS/RS and storage may require extra support, while the mezzanine may need to be mounted in a certain way to maximise space below. You'll also have to consider how the goods will be conveyed from above: chutes are falling out of favour due to the potential risk to goods and personnel, with vertical reciprocating conveyors (VRCs) gaining popularity.
Accreditations & Affiliations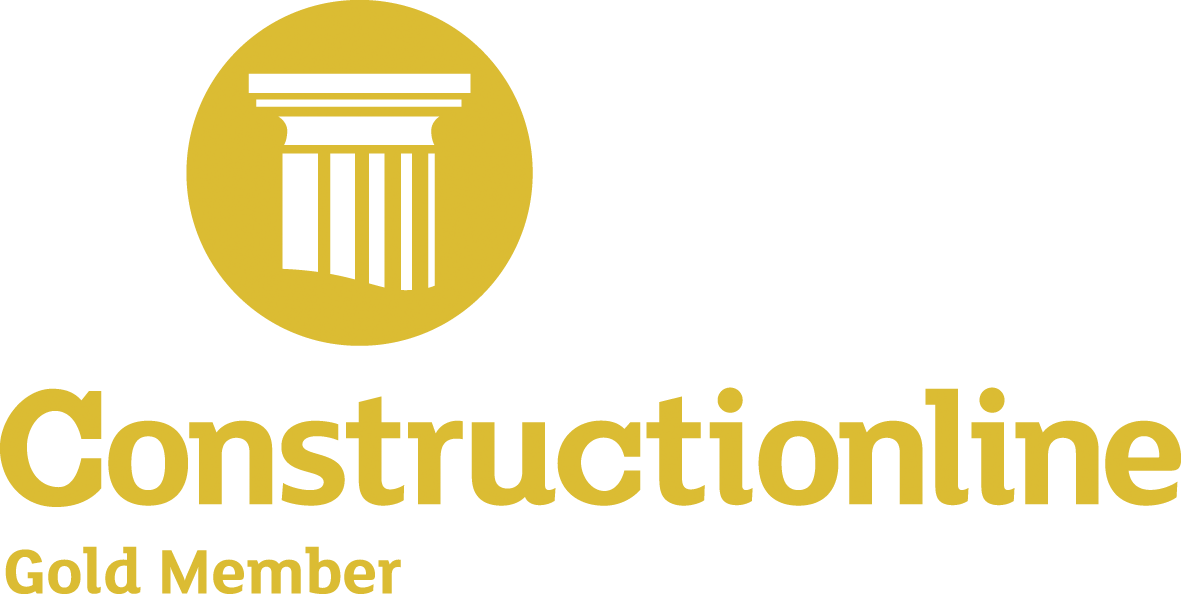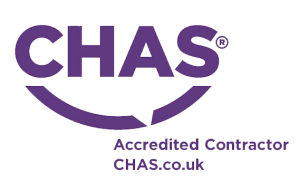 Start your project
Tell us about your project. Please complete this form. One of our sales team will come back to you with more details. If you prefer, you can drop us an email.