For your information
You are being redirected to one of our divisional subsites which contains more detailed information on the required division. To navigate back to the main Invicta Group site, please click the link found in the footer at the bottom of the page.
How to operate mezzanine floors safely
25th January 2022
Protecting your personnel
Quick Quote
Contact Mick Coyne
To get a quotation or arrange a free site survey - Call Mick Coyne on
Current location:

UK
Or
Send us a message
Quick Quote
Contact Mick Coyne
Current location:

UK
Send us a message
Mezzanine floors are the backbone of many businesses, expanding everything from warehouses to offices and retail environments. As well as maximising the space available within your building, mezzanines allow you to change the dynamics of a space, improving the flow of traffic and segmenting areas for specific purposes. 
While a mezzanine floor can seem like just another part of your building, their unique construction means that they have substantially different safety requirements. Complying with safety legislation means planning how your mezzanines will be used and maintained – and ensuring that you transmit a positive safety culture to your employees. 
Why is mezzanine floor safety important? 
Mezzanine floors utilise the empty headroom within a facility, creating floor space where there was none previously. The trade-off for this is that a mezzanine floor is a freestanding construction, which sits within your space rather than creating an entirely new floor. This means that it has open edges where things – or people – can fall off, and specific requirements in terms of accessibility and fire safety. 
The most important aspect of mezzanine floor safety is the mezzanine's height. Falls from height are consistently the most common cause of fatal workplace accidents in the UK, and are a deceptive threat. Even if your mezzanine floor doesn't appear to be particularly high, a short fall or a dropped item can still cause significant injuries, or even death.
Mezzanine floors also present a potential problem in terms of access. As most mezzanine floors have a single point of entry – often with separate up and down escalators in public buildings – there needs to be careful planning to cover the event of a fire or other emergency. This means not only providing means of escape, and active and passive fire protection measures, but also training on how to conduct an evacuation.
Mezzanine floor legislation in the UK 
Mezzanine floor safety is governed by the Building Regulations 2000, which details the safety requirements for constructing or modifying buildings. Within these regulations, there are three key documents for mezzanine floors:
Fire Safety (Approved Document B) 
Approved Document B covers fire safety regulations for buildings, and was most recently amended in 2020 following the fallout of the Grenfell Tower fire. Requirements include:
Fire detection and alarm
Small mezzanines must feature a fire alarm and call points to trigger a manual alarm. For a large mezzanine, an automated fire detection and alarm system is necessary. Your mezzanine floor provider will be able to provide more detail on which category your mezzanine floor falls into, and provide an appropriate solution. 
Fire escapes
As an elevated structure, it stands to reason that your mezzanine will require ample fire escapes. The number of fire escapes will depend on the size of your mezzanine, as well as whether the escapes can be accessed from multiple directions or in only one direction. Emergency lighting and signage should also be used to direct people to these fire escapes. 
Escape routes 
As well as having fire escapes, you must also ensure that the distance to these escapes from any point on the mezzanine is minimised, and that these routes are unobstructed. The minimum distances and number of routes required will differ depending on the size and makeup of your mezzanine, something your mezzanine provider should be able to help you with. 
Passive fire protection 
Your mezzanine floor must have some level of structural fire resistance, ranging from 30 to 90 minute passive fire protection depending on its size and use. Any split areas on the mezzanine should utilise fire compartmentation, while enclosed (dead end) corridors should also have at least 30 minutes of fire protection. 
Assessments and approval 
While the firm that is contracted to design and install your mezzanine is responsible for its compliance with fire safety legislation, they do not bear responsibility for its ongoing operation. Your company will need to conduct regular fire safety assessments to ensure its compliance, and will have to seek reapproval from local regulators for any extensive changes. 
Protection from Falling, Collision and Impact (Approved Document K)
Approved Document K pertains to the safety considerations of working or traversing at heights. For a mezzanine floor, this means how you protect people from falling from the mezzanine, and how you prevent objects from falling onto people below. Key considerations include:
Handrails
All open edges of the mezzanine should feature protective barriers such as handrails, both to protect against falls and aid in traversal. This should include the sides of the mezzanine, as well as any access points such as stairs or lifts.
Other edge protection
Edge protection should be used to prevent objects from falling from the mezzanine, either from being dropped or pushed off the sides. This may include kickboards, toe boards or a mesh solution to catch the objects so that they can be retrieved. 
Access To and Use of Buildings (Approved Document M)
Approved Document M governs accessibility and safe use of the mezzanine. This document is integral to the design of the mezzanine, and will be at the forefront of your mezzanine provider's considerations. It includes:
Disabled access requirements

Safe operation of doors

Minimum width of doors and corridors 

Accessibility of sockets and switches (e.g. fire call points) 

Access to facilities (e.g. toilets) 
Key safety tips for mezzanine floors
Use and maintain edge protection
One of the biggest risks in the day-to-day use of a mezzanine floor is the prospect of either falling from the mezzanine, or an object being dropped or pushed from the mezzanine. While you should drill your employees to avoid navigating or placing objects near the edge of the mezzanine, some incidents will be unavoidable, and measures should be taken to protect against them. 
There are two main types of Edge Protection: handrails and toe boards. Handrails are an obvious safety measure, providing a barrier and means of support for anyone walking near the edge of the mezzanine. If the mezzanine is in a public area, this may need to be more of a barrier, such that it prevents children from slipping underneath the railing. 
Toe boards meanwhile sit on the inside edge of the mezzanine, creating a barrier that prevents objects from being pushed off the mezzanine. There are also 'gutters' made from mesh or metal that form a lip on the outside edge of the mezzanine, and can be used to catch falling objects. 
Ensure the mezzanine is well lit
While not explicit in the building regulations, lighting is a crucial aspect of mezzanine safety. Good lighting not only helps people to identify and reach access points in an emergency, but also helps to avoid accidents in the first place by making it easier to see where you are going, and avoid any hazards that crop up. 
While you may have ample overhead lighting, it's effectiveness could be impeded by the construction of your mezzanine floor. A good mezzanine floor provider will be able to design an integrated lighting system that evenly lights your whole mezzanine, and provide emergency lighting for use in the event of a fire or other issue. 
Train your staff
Mezzanine floors can seem like an extension of your existing building, but they have their own particular requirements. If you have staff working on your mezzanine, you should ensure they have received relevant safety training, be that for fire safety or general warehouse safety. 
Training your staff not only helps them to work more efficiently, but also gives them the knowledge they need to act appropriately in an emergency situation, and the confidence to identify and address risks. This could not only make a crucial difference in an emergency, but prevent one from occurring in the first place. 
Be mindful of maximum weights 
Structural steel mezzanine floors are capable of handling large weights, including offices and heavy machinery. However, they have to be designed to accommodate this. If you make changes to the equipment or structures hosted on your mezzanine, this must involve consultation with your mezzanine provider. 
Failing to do so risks compromising the structural integrity of your mezzanine, and the safety of everyone on and around it. Even if you believe that your changes fall within the maximum supported weight outlined by your mezzanine provider, any substantial changes should be preceded by a full safety assessment, including structural safety and fire safety requirements. 
—
Mezzanine floors present a myriad of benefits to businesses, creating new space and new opportunities. Like any form of construction, though, they also come with careful considerations around safety, both for personnel and the public. By working closely with a mezzanine floor provider, you can design a mezzanine that's compliant with both the letter and spirit of the law – creating a space that's both efficient and safe to occupy.
Accreditations & Affiliations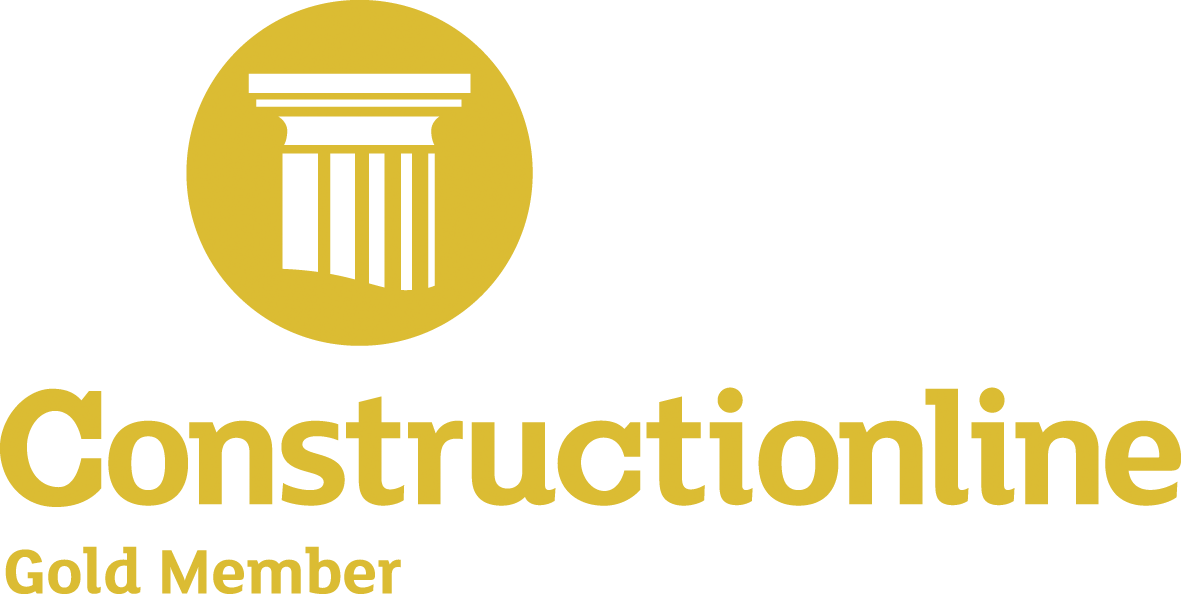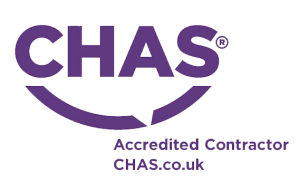 Start your project
Tell us about your project. Please complete this form. One of our sales team will come back to you with more details. If you prefer, you can drop us an email.