For your information
You are being redirected to one of our divisional subsites which contains more detailed information on the required division. To navigate back to the main Invicta Group site, please click the link found in the footer at the bottom of the page.
Frequently Asked Questions Have A Different Mezzanine Floor Question? Feel Free To Get In Touch
Quick Quote
Contact Mick Coyne
To get a quotation or arrange a free site survey - Call Mick Coyne on
Current location:

UK
Or
Send us a message
Quick Quote
Contact Mick Coyne
Current location:

UK
Send us a message
Home
Frequently Asked Questions
General
I would like to understand the technicalities of Mezzanine Floors . Can you help?
Reach out to our experienced team directly for immediate assistance and we'll happily answer your questions. Here are a few ways to get in touch with us - Request a Brochure, Send us a Call Back Request, or simply Call us on the contact numbers provided.
What can a mezzanine floor be used for?
Mezzanine floors are used to provide extra storage, office space, additional retail showrooms, warehouse space, production areas, workrooms, anything that requires additional space within the existing footprint of the building premises.
Is a site survey necessary?
Not always. However, this service is without charge or obligation (if you get a dimension wrong, it will have a direct effect on the design and on the quote). At your convenience, a member of our team will call to discuss your mezzanine floor requirements. Our advanced quoting and mezzanine floor production system will produce the most efficient design possible from your requirements and the details you provide. We have set it up this way because we want you to get the optimum design at the best possible price.
Your Mezzanine Floor specification is different from some of your competitors. Why is this?
At Invicta Mezzanine Floors, our base specification for a mezzanine floor and its ancillaries is determined by best practice within the industry, currently BRE Digest 437, and the relevant British Standards. This protects you, your customer and, most importantly, the people actually using the floor on a daily basis.
Do I need to obtain my landlord's permission?
In most cases, it will be a prerequisite to inform your Landlord of your proposed plans to install a mezzanine floor, to comply with the terms and conditions of your lease, if this is a condition. It is a good idea to share the mezzanine flooring designs with them, and inform them of Building Regulation Approval. The simplest thing to do is to send a copy of all correspondence to your Local Authority/Approved Building Inspector, also to your Landlord.
Supply/Logistics
How long does the complete process take from order to completion of the mezzanine floor?
Usually 2-3 weeks from order to commencement of the installation of the mezzanine floor. The time required for construction and installation is dependent on the size, use and finish of the mezzanine floor.
I know Invicta Mezzanine Floors is competitive on small scale mezzanine constructs but what about larger industrial size mezzanine floors?
The Invicta mezzanine floors production system automatically works out the most efficient design for the mezzanine floor and takes current steel prices into account. This makes us highly competitive and ensures that the quote is based on a realistic and achievable design. As a result, we have delivered some of the largest multi-tiered mezzanine floors in the UK.
Once the order for a mezzanine floor has been placed, how quickly will things get moving?
Our trained surveyors conduct a full site survey, detailed designs and inspection within one week of the order being placed. Having this expertise in-house allows us to respond quickly and ensures that the surveyor is very familiar with site requirements and specific concerns surrounding the construction of the mezzanine floor.
How will Invicta Mezzanine Floors ensure that things go according to the project plan?
Each project is coordinated and controlled by one project manager. This ensures our clients have a single point of contact for all technical, engineering and installation issues.
Design
Can I make changes to the original mezzanine floor design?
You can make changes within 2 weeks of agreeing to the original mezzanine design. Any changes after that time-frame may result in a delay and additional costs.
Installation
During installation, how can I be sure that Health and Safety measures are being adhered to?
Installation is carried out through a network of specialists, locally based teams, experienced and qualified in the handling and construction of mezzanine floors. All team members operate to appropriate site safety protocols, approved and monitored by our appointed Health and Safety consultant.
What will be the disruption and impact on my business during the mezzanine floor installation?
The area where the mezzanine floor will be constructed will be cordoned off whilst installation is taking place for obvious health and safety reasons. The area will need to be as clear as possible, and provide our installation team with unrestricted access to the area, with utilities and services available (electricity and lighting), so that your mezzanine floor can be constructed safely. We will create a new business environment with a minimum of interference and disruption.
Technical
What are the size restrictions for a mezzanine flooring?
Building Regulations do not limit the size, shape or height of the new mezzanine floor. The Government has however been trying to control the expansion of retail space in out-of-town developments and has brought in legislation which requires planning permission for floors greater than 200m2. You can however add multiple floors less than 200m2 without requiring planning permission
How many tiers of mezzanine flooring can I have?
It is possible to have multiple tiers of mezzanine flooring, dependent upon the height of your building.
Can I join a new Mezzanine floor on to my existing Mezzanine?
Only if the existing Mezzanine floor was designed to be extended at a later date, if not we would but the new mezzanine up to the existing floor, making the height 15mm lower so we can use leveling shims to get the new floor as close to to the height of the existing floor.
Will the mezzanine floor require disabled access?
The issue of disabled access is covered in the Building Regulations part M. Staircases suitable for disabled access have to comply with Building regulations part M, Mezzanine floors used for storage purposes will not normally require disabled access. Mezzanine for other uses such as offices, production areas, etc. may require disabled access subject to the layout of your building or Local Authority/Approved Inspector requirements. Our designers and engineers would be happy to advise you of possible requirements.
Can we put machinery and have people working on the mezzanine floor?
Yes, we ensure that the mezzanine floor is suitable to meet your requirements and will perform all the loading calculations using British Standard loading tables.
When do I need to have a protected escape route?
A protected route will be required if offices or a production floor is located on the new mezzanine structure, dependent upon the size and the number of existing fire exits. Fire rated partitioning and fire rated doors can be installed around one of the staircases to form a lobby, back to an existing external fire exit door, in order to achieve a protected escape route.
Will the mezzanine floor need to be fire rated and protected?
The issue of fire protection under mezzanine floors is covered under part B of the Building Regulations, and unprotected mezzanine floors are allowed on the following basis: - If the mezzanine floor is single tier and used for storage purposes only. - The number of persons likely to be on the floor is low and does not include members of the public. - The floor does not exceed 20m in length or width and does not exceed 50% of the floor area of the space in which it is situated. - The floor has adequate means of escape. Please note that the Building Regulations are purely guidelines and allow for individual interpretation, which could vary from the above conditions. For instance, should your building have an existing sprinkler system, which was extended to cover the underside of the new mezzanine, then the mezzanine may not have to be fire rated.
Regulations
Who makes sure that the mezzanine floor design, construction and installation is fully compliant with all Building Regulations and Fire Safety standards?
Invicta Mezzanine Floors takes full responsibility to ensure that your mezzanine floor is fully compliant with all Building Regulations and Fire Safety standards.
Are your operatives fully trained?
Operatives are fully insured and trained to operate required equipment, and are certified to nationally approved standards. All teams have completed the Construction Skills Certification Scheme (CSCS) and, where appropriate, are fully trained in the Storage Equipment Installers Registration Scheme (SEIRS). Still have a question? We're Here to Help! Reach out to our experienced team directly for immediate assistance and we'll happily answer your questions. Here are a few ways to get in touch with us.
What about planning permission? Is this needed for a mezzanine floor?
Unless prohibited by a condition attached to a previous consent, planning permission for mezzanine floors is not required, as long as the changes are internal. The UK government has, however, been trying to control the expansion of retail floor space in out-of-town developments, and has brought in legislation requiring planning permission for mezzanine floors above 200m2. Nevertheless, it is permitted to add several mezzanine floors, each just below the 200m2 limit, without requiring planning consent.
What about mezzanine floor building regulations, who makes sure the mezzanine floor design and installation is fully compliant?
We will, if you want us to. On most projects, we take full responsibility for this and ensure that every aspect of the build is fully checked and approved.
Commercial
Does the higher specification of an Invicta Mezzanine Floor cost me a lot more?
Not necessarily. Our unique mezzanine floor production management system is specific at working out the most efficient method of production, hence we remain very competitive, giving you the best deal, safe in the knowledge that the mezzanine floor you purchase will be fully compliant with all building regulations and safety legislation.
How accurate is your Mezzanine Floor quote?
At Invicta Mezzanine Floors, we use our own unique mezzanine floor production management system - the most advanced in today's marketplace. We are able to produce fast, accurate and competitive quotes, virtually instant CAD drawings and detailing outputs, and accurate production scheduling based on actual manufacturing and installation team availability. All this is based on a single set of data, input at the quote stage and confirmed at the site survey stage. Our mezzanine floor production management system automatically works out the most efficient design solution based on your specific mezzanine floor requirements and then produces a quote based on current steel prices.
What additional costs could be incurred in a new mezzanine build?
You need to consider fire protection, emergency lighting, smoke and fire alarms and relevant safety signage.
How will a new mezzanine floor affect my business rates?
If the new mezzanine floor is used as an office or for accommodation it can. When a mezzanine floor is used for warehouse or storage purposes only then it does not normally attract increased rates.
Accreditations & Affiliations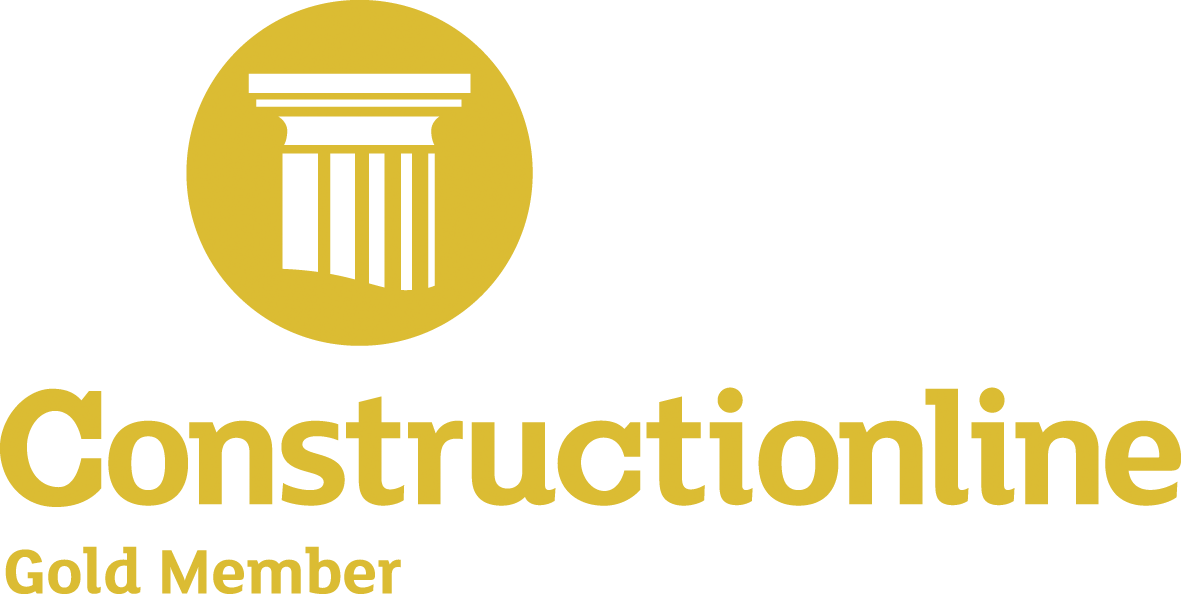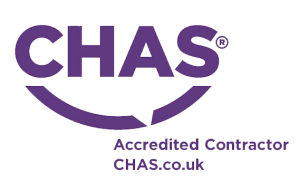 Start your project
Tell us about your project. Please complete this form. One of our sales team will come back to you with more details. If you prefer, you can drop us an email.