Standard Edge Protection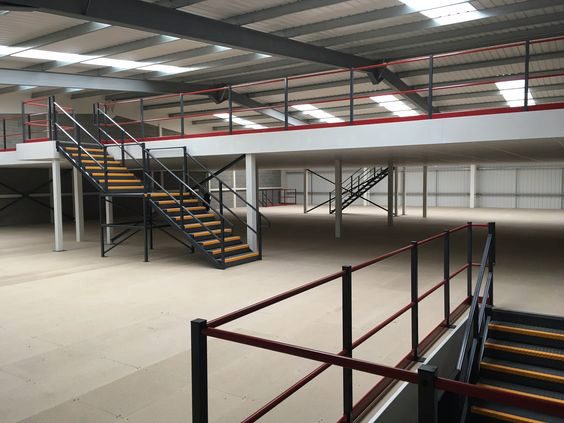 When designing and constructing mezzanine floors for clients, our first commitment is always to safety. That's why we've developed our unique Standard Edge Protection (SEP) system for all mezzanine floor projects – a smart and functional solution to working at heights.
By integrating the handrail and toe plate into the handrail post, workers are protected from falling without any resultant risk of injury. By using stainless steel, galvanised hand and knee rails and powder-coated or glossy finishes, our railings are durable, reliable and visually appealing.
Our team of designers, engineers, fabricators and installers will ensure that your edge protection system matches the precise requirements of your build, ensuring safety in every scenario. Our range of flooring and infill mesh panels can even keep small items from falling through.

Our decades of experience and personal standards ensure a an efficient and high quality build that won't compromise on safety. Our SEP system also fulfils all legal requirements for working at height, and meets the standards of the RE Digest 437, British Standards and Building Regulations Approved document K.
For more information about our SEP system and your unique mezzanine requirements, get in touch with our advisors today.