Custom Designed Mezzanines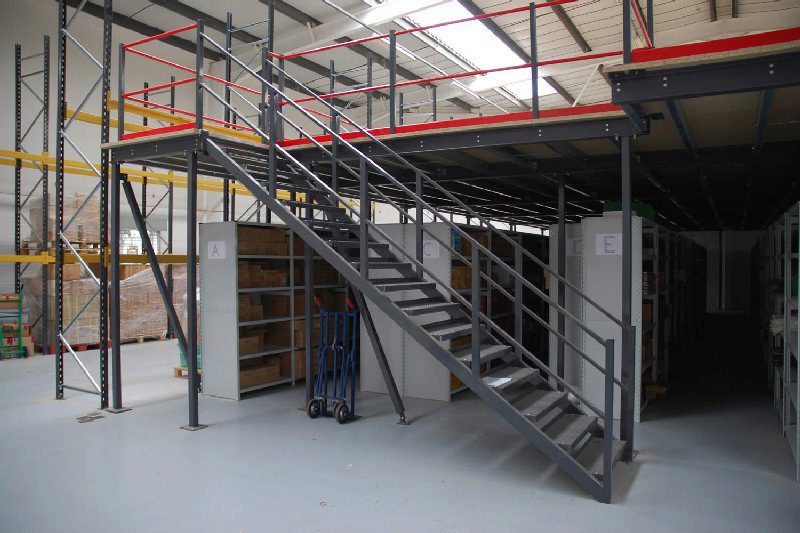 At Invicta Mezzanine Floors, we make a habit of defying expectations. Businesses come to us seeking custom mezzanine solutions for difficult spaces, and we deliver outstanding results.
Where some people see obstacles, we see opportunities. We will work with your business to negotiate tricky columns, bulky equipment and other structural obstacles, finding a mezzanine solution that's practical and purpose-built for your precise requirements.
With over 25 years of operations, we've built up an impressive repertoire of successful mezzanine solutions. Our mezzanines have expanded retail, production and office space, with structural requirements and practical features unique to each project.
No matter what you're intending to use your custom mezzanine for, we'll find a way to make it happen. Our designers and engineers have fitted conveyor belts, vertical lifts, racking, offices, mobile shelving systems and more to our mezzanines, with each project designed from scratch.
Our ability to deliver turnkey solutions means we can consult with you at every stage of your mezzanine project. Working in tandem with a dedicated project manager, we can ensure that the final product is designed, installed and finished to the highest standard.
Our expertise in mezzanine design, engineering and installation also means that we can offer an immutable guarantee of safety. Each mezzanine is designed to cater to differing load requirements, and conforms fully to building regulation BS5950.
View the case studies and gallery photos below for examples of our previous custom built mezzanine projects, or contact us today to see what we can do for your business.