Rack Supported Mezzanines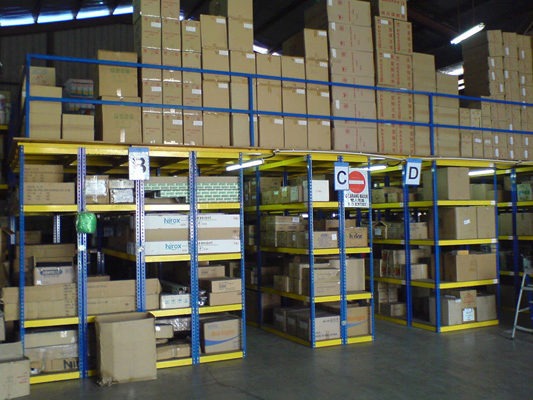 As part of the Invicta Group, Invicta Mezzanine Floors benefits from decades of experience in racking and shelving solutions. Our rack supported mezzanine floors bring these specialities together, building storage into the structure of your mezzanine floor solution.
Our rack supported mezzanine floors integrate pallet racking into the floor space below the mezzanine, securely supporting the above floor and its contents. Together with our mezzanine floor steel columns, the mezzanine floor is secure, and the storage space below is maximised.
Our rack supported mezzanine floors are ideal for joint storage and working space projects. By accessing vertical space in your facility, you can gain additional storage space without having to sacrifice offices or other work areas.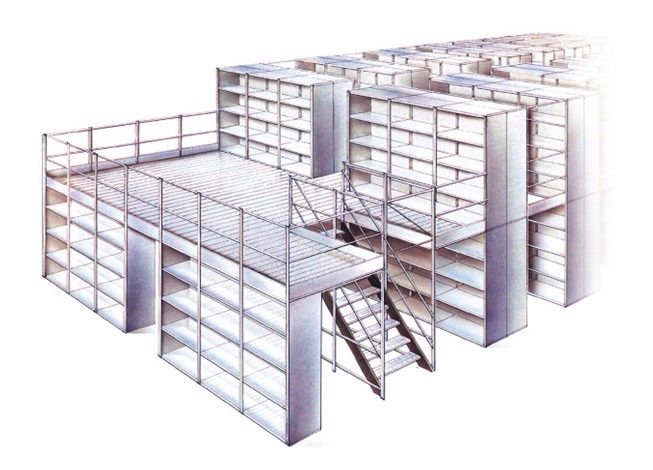 Depending on your mezzanine project's load requirements, the racking or shelving can either fully or partially support the floor above. Every project is designed by our in-house team in conjunction with your business, ensuring your new mezzanine is cost and space efficient.
View the case studies and gallery photos below for examples of our previous rack supported mezzanine projects, or contact us today to see what we can do for your business.