Up & Over Pallet Gates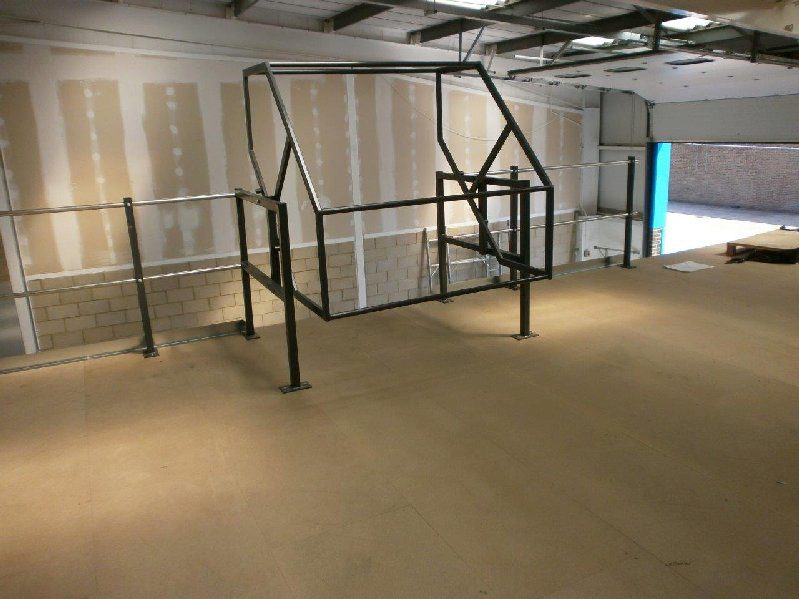 As a provider of turnkey mezzanine solutions, our biggest priorities have always been safety and efficiency. Our Up & Over Pallet Gates are the epitome of this, offering the utmost safety and flexibility when loading and unloading your pallets, goods and materials.
Our innovative Up & Over Pallet Gates have been designed from the ground up for secure and reliable operation. Each gate can be cut-to-width at your facility for a perfect custom fit, providing you with total operational flexibility and a mark of absolute quality.
From the perimeter railing and kick plates to the loading and unloading areas, each part of the gate's operation is fully protected. The risk of injury from falling material is minimised, and operation by forklifts and personnel is quick, convenient and safe.
Unlike other gate solutions, our Up & Over Pallet Gates pose no risk of dropping over the edge of the mezzanine. The gates pivot easily, and lock securely back into place. It is also space efficient, sitting parallel to the guard rail, and staying hinged securely to its centre pivot post during operation.
For more information on our Up & Over Pallet Gates or to discuss your new mezzanine project, get in touch with us today.