Mezzanine Floors with Offices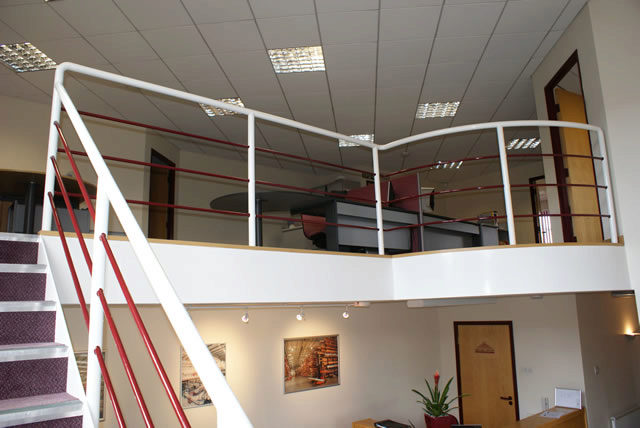 Thanks to the growth in eCommerce and international business, warehouses and other workspaces are getting taller. Yet many businesses are only occupying the floorspace, and are paying a premium to maintain this empty headroom.
An Invicta mezzanine floor with offices turns empty air into a productive, functional and attractive work area. By working together with a dedicated project manager, you can customise a floorspace to fit your business, allowing you to expand and grow without interruption.
With three decades' experience in mezzanine floor design and interior fittings, we've built office mezzanines for every environment. Whether you're looking for a floor of offices or a set of partitioned areas, our designers will create the perfect mezzanine office space for you.
Our team of multi-disciplinary engineers ensures that every mezzanine is structurally sound, even under heavy loads. Our office mezzanine floors have been built to handle everything from desks and cabinets to heavy plant and machinery.
Uniquely for a mezzanine solutions company, we also have shared experience in fittings and design. Our mezzanine offices can benefit from feature partition walls, fire rated suspended ceilings, carpentry, electrical fittings and more, with finishes based on your preferred colour schemes.
View the case studies and gallery photos below for examples of our previous mezzanine floor projects with offices, or contact us today to see what we can do for your business.