Office Work Spaces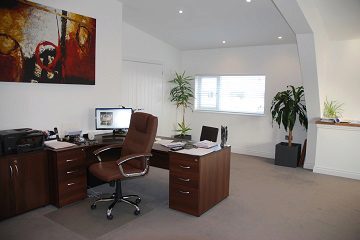 Every office mezzanine floor is unique and provided your mezzanine floor project meets the required building regulations and British standards, a mezzanine floor can be installed right away without difficulty, then immediately used as an additional office area, in effect doubling your existing ground floor space.
A mezzanine floor is a great way to increase the capacity of your business and can be installed into virtually any space from floor to ceiling, fitting seamlessly into your current office environment.
Many business premises offer excessive, unused headroom space which is unproductive and expensive to heat or cool. Invicta Mezzanine Floors can transform this vacant headspace into a productive office area or a valuable storage space with minimal disruption, allowing your business to expand considerably within the existing premises.
With over 25 years' experience designing and installing mezzanine floors across the UK and Europe, Invicta Mezzanine Floors have helped businesses expand from within, increase their office workspaces and adapt to the growing demand for desk space and office storage.
Contact us today for more information. We are here to help you expand your work environment.